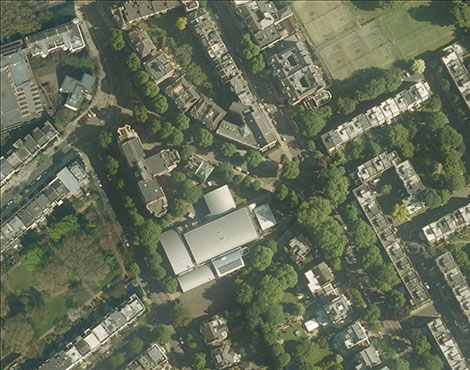 The curved silver roofs at the Cardinal Vaughan Memorial School above represent new build annexes and extensions designed by Lyall + Winter, completed between 1992 & 2015, above and around the School's original 1960's buildings.
PRACTICE
The practice, Lyall + Winter, was founded in 1992 by a designer and an architect. While the design work undertaken in recent years has been predominantly in the secondary education sector and much of this new-build work, we have also successfully completed a variety of conversion and fitting out projects for schools, church buildings, as well as in the commercial, office building and retail sectors. The work has been characterised by the high standard of fitting-out and meticulous attention to detail. The combination of experienced designer and architect ensures a coherent approach to the design of the furniture, fittings, and interiors, fully coordinated and integrated with the building enclosures, tailored to suit clients' needs.
The practice principal and senior architect are directly involved in providing comprehensive architectural design services, including: brief collection, preparation of feasibility studies, evaluating options, the production of sketch schemes, detailed design, working drawings and specification writing, through contract administration on site, from inception to completion, thus ensuring that we have a comprehensive and detailed knowledge of each project. The practice also serves in the Principal Designer role created by the CDM 2015 Regulations. We work closely with clients, not only during the briefing, design and development stages but throughout the implementation on site and beyond. Once a project is complete the practice takes pride in the quality of its follow-up service. We also work collaboratively with contractors, specialist fabricators and manufacturers developing bespoke solutions to suit specific project requirements.